1 post
I have no idea if this is the right place, or indeed forum, for this – but as it's the Hornby site and I'm (currently) using on Scalextric kit – here goes.

The wife and I managed to buy our 'forever home' in October 2015 - a 4 bed property with 4 car drive, conservatory, half-boarded loft, large wooden 'summerhouse' and a garage. :)
I had plans, great plans, but as the loft is half-boarded (and indeed, carpeted) it was immediately filled with cra…I mean, those 'precious things', you accumulate over the years. However, a year and a bit down the road and this has now thinned and roughly half of the loft will, over the coming months, house a permanent slightly raised (for wiring for lighting etc) floor/table for a semi-permanent Scalextric track (I'll box it away when it gets really hot up there to stop the track from warping).
This is how it currently looks: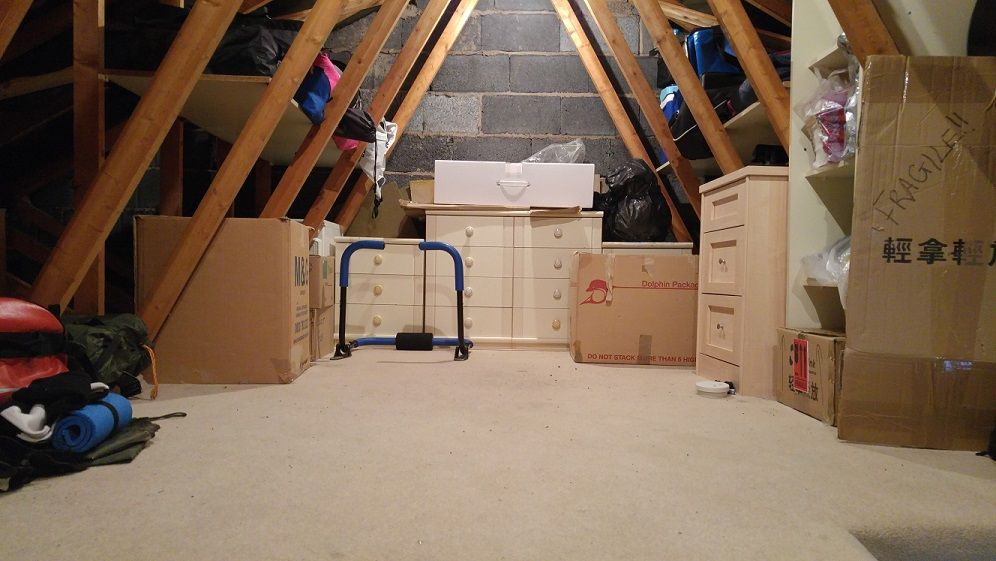 The other side (behind me) is smaller, so will be the storage area. Typical storage loft.
I still need to design my layout so I can work out what size the raised flooring needs to be. I also need to decide if I am going outwards past the rafters or not, might make getting de-tracked cars back a bit more of a challenge if I do that – but imagine the speed possibility with the straights!
Anyway, I have picked a few kits up from eBay over the last few weeks, first few layouts tried in the conservatory:

(the conservatory is normally woman's territory as it houses a family heirloom chaise-longue and our older sofa. Oh and my chilli plant. So I was quite honoured to be left alone long enough to sneak this in and build it up!)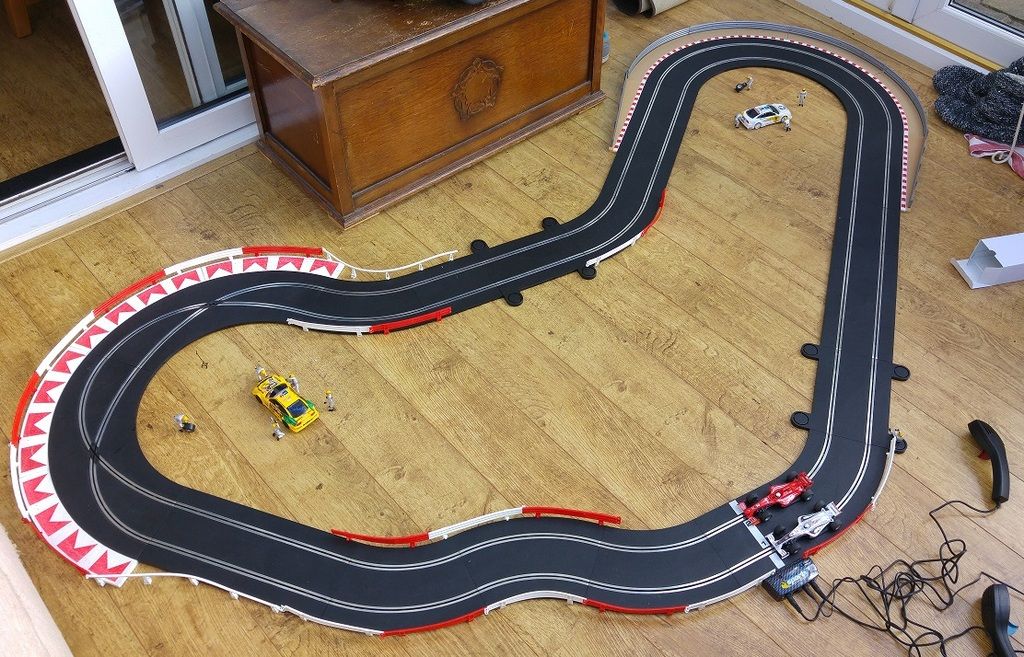 (F1 cars getting air!!?)

I also bought a 'Drift' type set, the cars are duff but the track will make up an interesting way of entering my planned bridge section.
So now I have a good idea of how much space I'll need, I think these kits with a couple more straight and possibly raised sections will fill this space up nicely. As I said though, I need to decide if I am going 'out' ay more or if I am going to board off (to stop cars flying away) at the angled or vertical roof joists.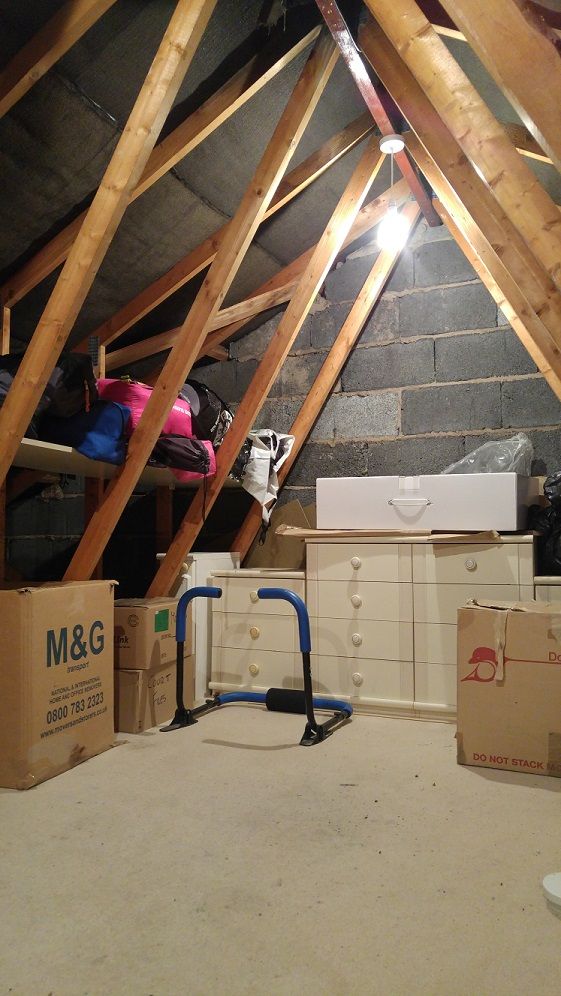 Along the automobile theme, I'll be wanting some music up there. I've been breaking a Meriva over the last few weeks and of course this came with a paired stereo (albeit fairly basic):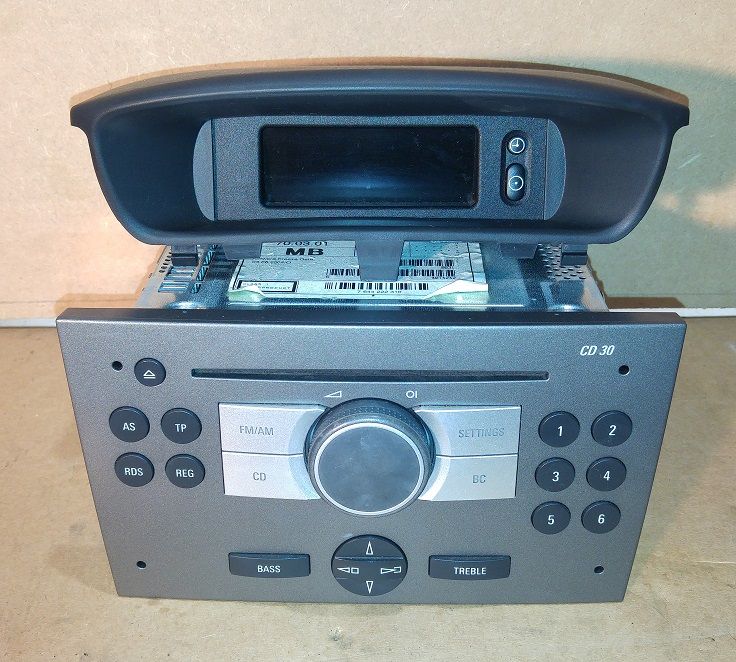 But of course, this also came with a cars-full of loom, so needed to release this from the car: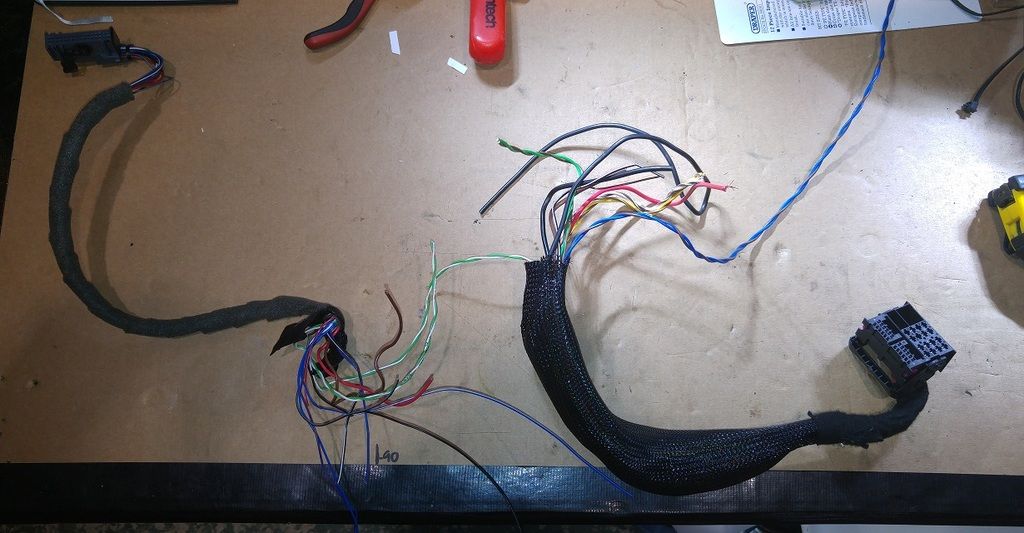 Quite a bit of excess in there still, like temperature sensor feeds and rear audio accessories. Tidied that up a bit:

Just need to input a 12v feed and braid the cables off for protection and it'll be ready to wire up to some speakers and enclose.

So that's where I am at right now, this weekend should hopefully see a jump in terms of the area.
558 posts
Community Moderator